The building of Sky Vally is one of the 200 national heritages listed private houses in Xizhou. This restoration and renovation project was born from the vision to develop an ensemble of historical heritage building and transform it into an elegant and exclusive destination. Inspired by the Bai's rich artistic heritage, the original arts and crafts from this historical building are well preserved.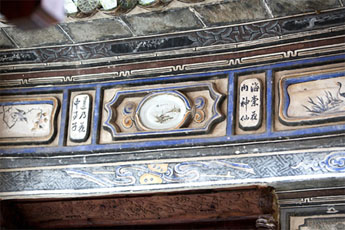 The floor plan makes a sharp distinction between the quiet and reserved private area and the glamorously festive social area. The construction faithfully respects local traditional techniques, many details including individual window pieces, red copper bathing and bathroom sink, and stone and root carving lamp are dedicated to local crafts by hand.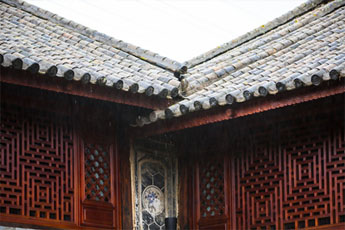 By combining modern design with original historical material, each room/suite offers master craftsmanship, contemporary functionality, passion for pure beauty, and an opportunity glancing into the history.
Contact Info
Xianglong Village, Xizhou Town, Dali, Yunnan ‪671004, China
Reservation or more information: +86 872 2475855
Corporate business: +86 872 2475855
Fax: +86 872 2475799
Email: skyvalley@qq.com
Awards
2018
Ÿ+ 2018 Certificate of Excellence - Tripadvisor
+ The Heritage WOW - 《Travel Info》Best Hotel & Resort Awards
2017
+ ŸTravelers' Choice® 2017 Winner - Tripadvisor
+ 2017 Certificate of Excellence - Tripadvisor
+ 2016 Award of Excellence - Booking.com
+ Ÿ2016 China Tourism Best Boutique Hotel - National Tourism Awards
+ The Best Vacation Destination Hotel Award - 《City Traveler》2016-2017 Best Hotel Awards
2016
Ÿ+ Travelers' Choice® 2016 Winner - Tripadvisor
+ 2016 Certificate of Excellence - Tripadvisor
+ 2015 Award of Excellence - Booking.com
+ 最佳人文体验 - 《The Bund 》7th The Best D.E.S.I.G.N. Hotels Award
+ ŸBest Exquisite Hotel - 《Travel Info》
+ Best Hotel & Resort ŸSilver Award - 《China Advertising Association 》10th Chinese Element International Creative Award
2015
Ÿ+ Travelers' Choice® 2015 Winner - Tripadvisor
+ 2015 Certificate of Excellence - Tripadvisor
+ 2014 Award of Excellence - Booking.com Ÿ
+ 2015 Best Boutique Hotel - 《Vantage》